A Warm Welcome from Chris Ballard
Digitech delivers a specialised curriculum for progression into the creative digital and high tech sectors.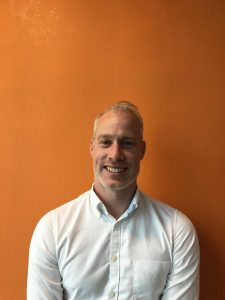 We offer specialist qualifications for students joining us in years 10 and 12.
It is important to us that students have high quality experiences of employability. This includes working alongside employers and work experience.
Studio schools are small by design and we only take 90 students into each year group. This allows us to meet the needs of individual students in a personalised way.
Digitech opened in 2015 and in November 2016 we moved into our beautiful new purpose-built building. Our school is in a prime location offering links to business partners and opportunities in Bristol, South Gloucestershire and Bath.
Being part of the Cabot Learning Federation with its commitment to 'Embedding Excellence' and our strong emphasis on collaboration, means we work closely with other primary and secondary academies within the Federation.  Together we are responsible for educating over 10,300 children and young people aged 3 to 19, which is a responsibility we all take seriously as we strive to provide an outstanding education for all.
If this is the first time you visited the website, we hope that you will get a sense of our mission.
Digitech is an innovative and creative place to learn and to work. If you would like to see us in action, please contact us to arrange a visit.